Last Friday I did a thirty minute spot on the Win Justice Radio Show with hosts Gwendolyn Chubb and Mik Gerhardt. It broadcasts at que4radio.org and Chicago's AM 1710. Gotta tell you, I had a great time. This entire sentence is a link to download an mp3 of my segment – as well as this image: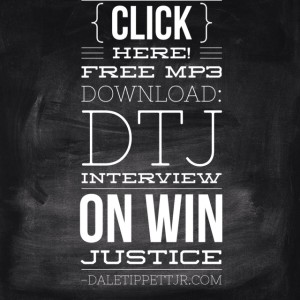 The Revolution and Beer show as well as the Win Justice show spun the new Oh Danny Boy track throughout the weekend – which was just excellent of them – I'll of course be keeping in touch with everybody over there and I look forward to being a guest at Revolution and Beer!
Nikki, NAC, Tin Lolita, 5 Minus X, Something Beautiful, Saucy Boss, and umm… LOTS of nouns in my life came up – so give it a listen, and I'll be back real soon.