Check this out: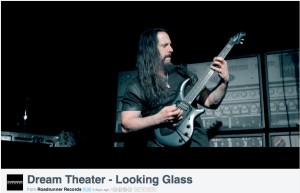 Now, I don't typically form too many opinions on music immediately after I hear it, or while I'm listening, so I won't do any real music criticism on the song itself. If you're a Dream Theater fan, I figure you'll immediately like the song. 

But would you look at that guitar!! It's freakin' gorgeous!!!
John Petrucci has the sweetest guitars, I swear. They play forever. And I mean it. You can play on these things for hours and not get tired. Seriously I don't have much else to say. I just needed to get my fanboy on.