So I've always been real good for singing some Christmas or holiday songs at parties, churches, TV, or the food pantry, but one thing that gets me in trouble every few months is the look of Christmas. I've never been one for holiday sweaters – though I'll wear the occasional hideous sweater for kicks: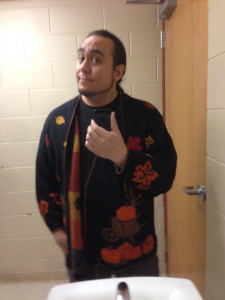 But by and large, I don't do the 'festive' look… Enter Nikki!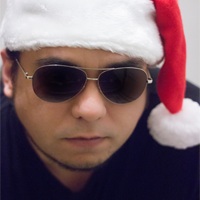 Nikki can pretty much do anything, and is super brilliant at design. I watch her do work for people all the time – restaurants, art committees, fitness professionals. She obviously does all the Dale Tippett Jr visual stuff (if something looks bad, it's probably something I did) – but whatever she does, she makes sure the atmosphere of the project is right, and her eye for detail is the stuff of legend.
Nikki's photography – for me, at least – is a place in her skill set where she really shines. I look at some of the best pictures she's taken of me, for example, and they look super-slick and professional, but what she's able to do is capture a relaxed moment that has motion and gets you right in the feels. The thing that the regular viewer might not know though, is that I was sick as a dog, in a terrible mood, but needed a photo for this or that promo – she's able to get blood from a stone. It's freaky, but in a good way.
The design stuff she's doing for the Christmas season show and CD is crazy good – I love the promo she did (see feature image) and honestly, I think it all ties in to the aesthetic that she uses for this project rather seamlessly.
If you don't, go like her on Facebook, follow her on twitter, and check out her blog:
https://www.facebook.com/nerdygirldesignschicago
https://twitter.com/nerdygirldesign
http://nikkispencer.com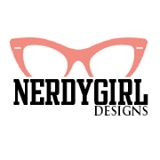 PS – 8 days til Xmas show – reserve your CD today!