Category:

Chords

Useful chord progressions for writing and ear training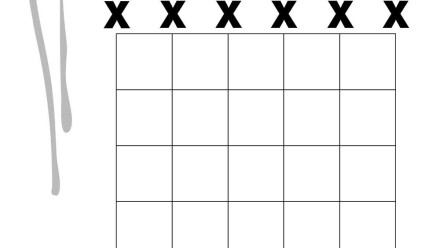 You know, sometimes we spend so much time playing other people's music that we feel like we're not spending any time developing our own style. I felt that way for a while – even when Something Beautiful is gigging  a lot, I play more churches and private events than anything, and can easily fall into the loss-of-personal-identity trap. But after looking at my own playing, compared to how other guitarists around me play, I realized that all that playing was generating my own play style all along. It's not necessarily writing that develops the style, it's almost exclusively the playing that does it. Putting the hand in position, figuring out what feels good or easy, setting goals on learning new techniques – that stuff.
So after looking, I see that my playing is acoustic guitar based. I started learning on my dad's acoustic when I was 7, and went on to write a ton of songs, even metal songs, on acoustic guitar. I gravitate back there not only because I'm comfortable there, but because I tend to play the drum parts I want to hear on the strings while I play a song. It gives me a sense of playing with an ensemble, and fills the imaginary space in my head when I need to understand how a song might feel when the rest of the band comes in. At solo acoustic gigs, I use the percussive effect of a heavy stroke on the muted strings to act as a snare drum on beats 2 and 4 – once an ensemble is added, I remove the heavier strokes and  bring in the reigns on my right hand. An example of the artifacting of my right hand can be heard in What You Do, a song I play with Tin Lolita.
In that song, I'm still playing harder on beats 2 and 4, but I play notes and fills instead of the muted strings – which is why I'm writing, so lets get to it.
Start by playing less notes.
Being able to stop a string from ringing, using the left hand enables you to hit the strings a lot harder with a lot less danger of hearing notes that are outside of the chord – undesirable ones, of course. It also allows you to focus attention on to one note within the voicing. Gives a sense of motion. Sense of motion is a phase you'll hear a lot in these guitar articles I'm writing. Just saying.
So what you should do is grab an open cowboy chord – any will do – and start removing notes by slightly lifting the fingers on your left hand. This is a tiny movement, but I find it rather essential. If you must, grab an E chord and lift the fingers you're fretting with so you're muting those strings. You're left with 2 open E's and a B string. Hit all six strings hard, and listen to the harmony. Press harder with your first finger, adding the G sharp – hit em all again, and listen to the change in the harmony. Add a finger, remove a finger, use your left pinky to mute the high E or B strings, and listen to all these variations on the same E chord just by taking a note out here and there. Moving or removing low notes gives a sense of bass motion, and moving or removing mid or high notes gives a sense of melody. It's kind of like what you want to hear on a piano, but it's all under your single left hand.
A word for beginners:
One of my least favorite questions is "which version of the chord should I use?" – I know it's a valid question, becauseto the beginner, every variation on every chord is a new chord. What I want you to think about, and know – is that every finger variation in the above paragraph is still an E chord.
Best example – and most frequently asked about by scrubs, is which G chord:
Well, let's all just agree to stop asking – they are both fine, pretty much the same, I don't care which one you use. Just use whichever one is more comfortable, depending on what chords are around them, and call it a day.
Glad I put that one to bed 😉
Podcast: Play in new window | Download