I get asked a lot about the chord fingerings I use, and how to grab them quicker. I've been planning on sharing that information, and the time is about right for that, but I'm going in with some assumptions.
About once a week I'm going to start posting a new episode of Get a Grip: The Chord Voicing Show. I'll be skipping the straight cowboy chords (C, A, G, E, D) and some of the beginner's fingerings like Am, Dm, A7, Em, and stuff like that. If you don't know those, check this link out. The easy, basic open voicings for these chords can be found here: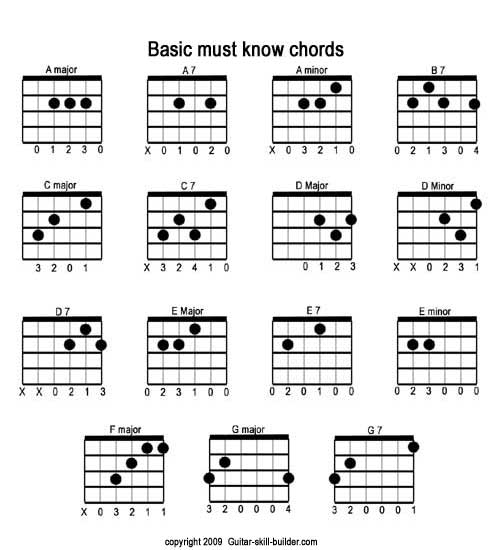 Assumption number two is that you know the names of all your frets. That information can be acquired from Desi Serna. At least grab episode 2 of his podcast: Learn the Notes on the Guitar Fretboard.
Once you've been primed with that information, we'll be ready for the big job – being able to play through chord charts without needing a chord dictionary.
Barre chords are for scrubs. Here's Why.
Barre chords are the enemy of the beginning guitarist, and only barely efficient in most scenarios. I play more than 200 gigs a year, and I almost NEVER use them. They make my thumb tired. If I'm playing with a full band, the notes get lost in the mix – I might as well be playing power chords. They stomp all over your bass player, and God forbid you're playing with a keyboardist. Geez, the damn things are useless. But somehow, every beginning guitar player thinks that they hold the key to opening up the flat keys and more complex play. False. They get in the way of you being able to learn songs, write, and perform. Beginners got weak first fingers, and barring all six strings makes them cry. Their pinkies are weak too, but we can worry about that later. Either way, stop wasting your time, and start learning how to play guitar. We'll start next week.